Don't let the fifties corporate drag fool you. We have, it seems, lost - albeit at the not-very-tender age of 97 - one of the most eccentric, New Yorkiest of New Yorkers, Mr. George Huntington Hartford.
The heir of the Great Atlantic & Pacific Tea Company (better known to U.S. shoppers, once upon a time, as their neighborhood A&P grocery) never quite found his niche, but goodness he had a good time trying.
Lollipoppy!
He called on the ... unique... talents of Edward Durrell Stone (the father of Miame Moderne) to create his own museum, The Gallery of Modern Art, a celebration, actually, of contemporary non-Modernism.

Earlier, he married one Marorie Steele, a pretty-enough if not terribly ambitious girl and, en style Hearst or Caine, tried to make her a star: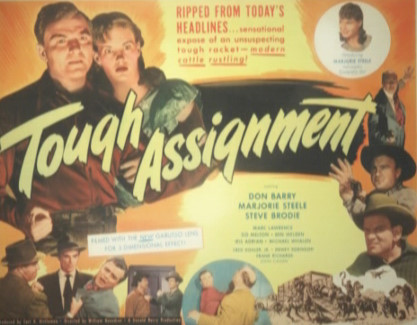 That didn't work; neither did the marriage; she apparently ended up happily enough, however, as a semi-celebrated sculptress - go figure!

He checked the obligatory mid-century millionaire box by dating Lana Turner, adding to the mix the slightly more piquant note of Gene Tierney. There were other marriages, all odd, and there was a long, slow decline; he's kind of a Howard Hughes figure, only without germ obsession and, despite the setbacks, catastrophic business ventures, and overall foolishness, a lot more fun.